Are you one of those unlucky Petal Card customers who's being downgraded from the Petal 2 card to the Petal 1 Rise Visa credit card? Well, doesn't it feel like the #metoo movement? Literally getting effed up but financially by the very company who claims to "help more people access and build credit" by forcing their members into a monthly fee by what seems like an extortion and a bait and switch tactic. 
The information provided in this blog post is for general informational purposes only and should not be considered as financial advice. I am not a financial expert, and the content shared here is based on personal research and opinions.
It is important to consult with a qualified professional or financial advisor before making any financial decisions, including those related to credit cards and financial products. The accuracy, completeness, and reliability of the information presented cannot be guaranteed.
I am not responsible for any actions taken based on the information provided in this blog post. The views and opinions expressed in this post are solely those of the author and do not necessarily reflect the official policy or position of any financial institution or company mentioned. Always perform your own due diligence and consider your individual financial circumstances before making any decisions.
For anyone who's even considering signing up for any of the Petal Cards out there, let me give you a quick run of the mill regarding this company.
WebBank is the financial institution that issues these credit cards to consumers like you. It is owned by Steel Partners Holdings L.P., a global diversified holdings company.
Going back to the company that operates Petal credit cards, they claim "to help more people access and build credit" through their "inclusive" CashScore system where they look at your banking history as opposed to your credit history. 
Petal 1 vs Petal 2 vs Petal 1 Rise Visa credit cards
Now that you have a brief overview of who operates, owns, and funds Petal Card, let's take a look at the different credit cards that the company offers. 
Petal 1 Visa Credit Card


No fees
2%-10% cash back
24.99% - 34.49% APR
Up to $5000 credit limit
Petal 2 Visa Credit Card


No fees
Up to 1.5% cash back
17.99% - 31.99% APR
Up to $10,000 credit limit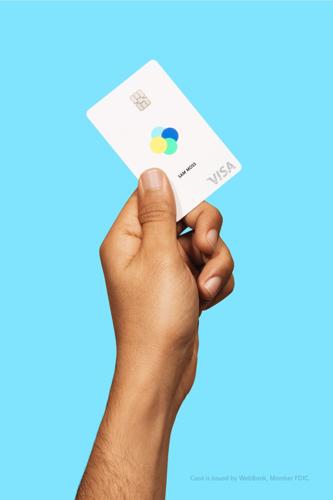 Petal 1 Rise Visa Credit Card
Then there's the ridiculous $8* monthly membership card. 
$59* annual fee
Up to 2% - 10% cash back
28.24% - 35.49% APR
Up to $5,000 credit limit
*[$59] according to their website
*[$8] according to the email sent out to current customers including me. Which makes that $96 yearly membership fees
The Petal Card 2 to Petal 1 Rise Visa credit card controversy
So, what's up with the great Petal Card 2 to Petal 1 Rise Visa credit card controversy? Well, let me fill you in on the deets regarding this great conundrum that left a lot of customers baffled and confused (including me).
Just an FYI that this is my story and other people's experience may be different from mine.
On June 15th of 2023, I received an email notification stating that my card will be transitioned to the Rise account, as reflected on the image from the left. 
After reading this, I went on to good ol' Mr. Google to do a quick search of what is happening due to the lack of breadth from the company itself.
On June 20th of 2023, I decided to reach out to their support stating my desire to keep Petal 2 and refusal to close the account because if you didn't know yet, closing a credit card account negatively affects your credit score.
Fast forward a month later, and still no word from support. But anyway, here's a bullet point summary of the changes happening for me and many others.
Accounts are being changed from $0 fees to $8 monthly membership fees
From $0 rates to transaction fees for cash-like transactions
From $0 fees to the addition of charges for late payments and returned payments
Many people from Reddit think this is some sort of extortion because it is basically forcing membership fees on current customers if they do not opt-out aka cancel/close their Petal card accounts.
Some claim it as "bait and switch" but others say it is not because customers were notified promptly. However, the options presented to current customers basically effs them up either way. So much for their company mission vision of "helping people access and build credit".
Visiting their TrustPilot reviews, it seems like a lot of customers, both then and current are angry. Oh, that includes me. For lack of a better word, I am pissed. They have an overall score of 1.4 out of 5 stars. Yikes.
My take on this drastic account change
Pretty much, I feel betrayed as a long-time and loyal customer. To me, it feels like an extortion because they are forcing me to a membership fee tier that I originally do not have with my current account. Yes, they provided an alternative which was to close the account. BUT - who the heck wants to close a credit card account when it costs you your credit score no matter how little it is?
Plus, closing an account reflects on your credit history for up to 10 whopping years! Tell me that's not too bad at all. It's already giving me eyestrain with just the thought of seeing this on my reports. Ugh.
Regardless, if you are looking into signing up for a new credit card account, I suggest you look elsewhere. 
Get an Amazon Store Card instead ->